When it comes to dog breeds in India, there's an impressive array of options to choose from.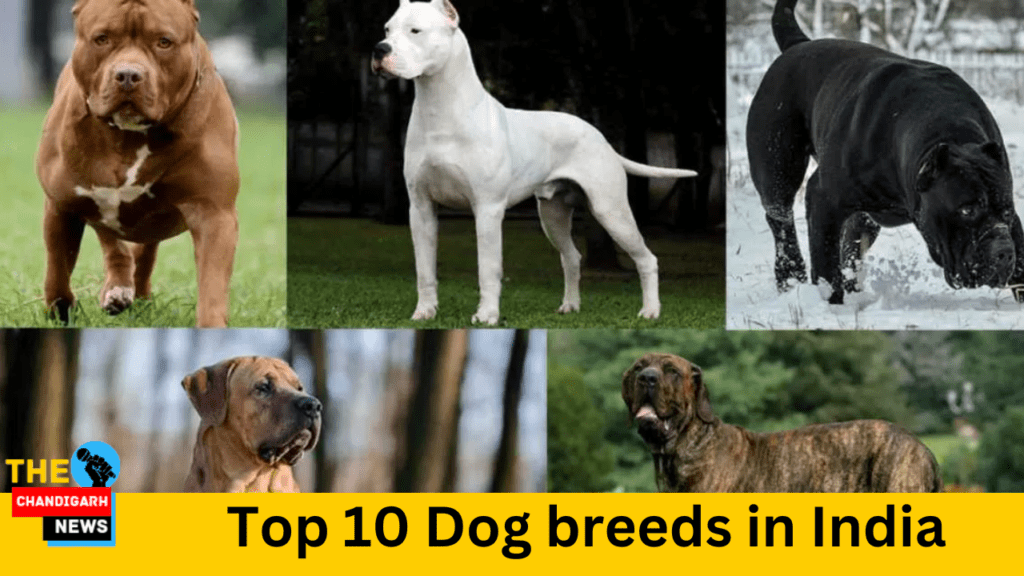 These loyal and affectionate companions bring joy and warmth to countless households across the nation. Whether you're a seasoned dog lover or considering getting a furry friend for the first time, understanding
the top 10 dog breeds in India
will undoubtedly help you make an informed decision. In this article, we will explore the characteristics, temperaments, and unique qualities of each breed, enabling you to choose the perfect canine companion that suits your lifestyle.
The Labrador Retriever, often affectionately called the "Lab," tops the list of the most popular dog breeds in India. Known for their friendly and outgoing nature, Labradors make excellent family pets. They are highly intelligent, trainable, and eager to please, making them perfect for both novice and experienced dog owners. Their playful and gentle demeanor also makes them great with children, making them a top choice for Indian families.
2. German Shepherd
The German Shepherd is a highly versatile and intelligent breed that excels in various roles, including police and military work, search and rescue operations, and as loyal family guardians. Their strong work ethic and loyalty to their owners are unmatched. For Indian households seeking a protective and loyal companion, the German Shepherd stands as an ideal choice.
3. Golden Retriever
The Golden Retriever is renowned for its friendly and gentle temperament, making it one of the best dog breeds for families in India. Their luscious golden coats and friendly expressions only add to their charm. Golden Retrievers are also highly sociable and get along well with other pets, making them an excellent addition to multi-pet households.
4. Pug
The Pug, with its adorable wrinkled face and charming personality, captures the hearts of many Indian pet enthusiasts. Despite their small size, Pugs have a big personality. They are known for their playful and mischievous nature, making them delightful companions for families and individuals alike.
5. Beagle
Beagles are compact, merry, and amiable dogs that are perfect for Indian homes. With their keen sense of smell, they are natural-born sniffers, making them excellent candidates for scent detection tasks. Their friendly and gentle nature makes them great with kids and other pets, fostering a harmonious living environment.
6. Dachshund
The Dachshund, also known as the "Sausage Dog," is a unique and charming breed that steals hearts wherever it goes. With their distinctive long bodies and short legs, Dachshunds have a special appearance that appeals to many. They are energetic and love to play, making them wonderful companions for families with children.
7. Boxer
Boxers are energetic, strong, and intelligent dogs that bring an exuberant spirit to Indian households. They are known for their boundless enthusiasm and loyalty to their families. Boxers' strong and sturdy build makes them excellent protectors, yet their friendly and playful nature also makes them great playmates for children.
8. Pomeranian
Pomeranians are small bundles of joy with luxurious fluffy coats that come in various colors. Despite their tiny size, they have big personalities and exude confidence. Pomeranians are highly affectionate and thrive on human companionship, making them the perfect lap dogs for families and individuals seeking a small-sized, yet charismatic pet.
9. Indian Pariah Dog
The Indian Pariah Dog, also known as the "Desi Dog," holds a special place in the hearts of many Indians. As the native dog breed of India, they are known for their intelligence, adaptability, and resilience. Indian Pariah Dogs are low-maintenance and make fantastic companions for those looking to give a loving home to a rescued or adopted dog.
10. Indian Spitz
The Indian Spitz is a charming and fluffy dog breed that has gained popularity in India due to its striking resemblance to the larger German Spitz. They are known for their friendly and alert nature, making them excellent watchdogs. Indian Spitz dogs are adaptable to various living environments, making them suitable for both apartments and houses.
Top 10 Dog Breeds in India FAQS
Can I keep a large breed like the Great Dane in a small apartment?
Yes, you can keep a large breed like the Great Dane in a small apartment, but it's essential to provide them with regular exercise and mental stimulation. Make sure to take them on daily walks and engage in interactive play to keep them happy and healthy.
Are Beagles good with children?
Yes, Beagles are excellent with children. They are friendly, patient, and enjoy being a part of family activities. Beagles are known for their gentle nature, making them ideal playmates for kids.
Do Golden Retrievers shed a lot?
Yes, Golden Retrievers do shed quite a bit, especially during seasonal changes. Regular grooming and brushing can help manage their shedding and keep their beautiful coat in top condition.
Are Dachshunds easy to train?
Dachshunds can be a bit stubborn at times, but with patience and positive reinforcement, they can be trained effectively. Short training sessions and consistent rewards work best with these playful pups.
How much exercise do Labrador Retrievers need?
Labrador Retrievers are energetic dogs that require regular exercise to stay healthy and happy. Daily walks, playtime, and mental stimulation are essential for their well-being.
Are German Shepherds good guard dogs?
Yes, German Shepherds make excellent guard dogs due to their protective instincts and loyalty to their families. Their intelligence and trainability also contribute to their effectiveness as guard dogs.
Conclusion
Choosing the right dog breed for your Indian home is an important decision that requires careful consideration. Each of the top 10 dog breeds mentioned in this article possesses unique qualities and characteristics that make them excellent companions for different types of families and individuals.
Remember, when bringing a dog into your home, it's essential to consider factors such as your lifestyle, living environment, and the time you can devote to your furry friend's care and training. Whether you opt for a Labrador Retriever, German Shepherd, Golden Retriever, Pug, Beagle, Dachshund, Boxer, Pomeranian, Indian Pariah Dog, or Indian Spitz, the unconditional love and loyalty they offer will undoubtedly enrich your life.