The Bulldog, with its distinctive wrinkled face and muscular build, is a beloved breed known for its gentle and friendly nature. As prospective dog owners in India, it's essential to understand the factors that influence the Bulldog's price in the country. In this article, we will explore the various elements that contribute to the cost of Bulldogs in India and offer valuable tips for responsible ownership.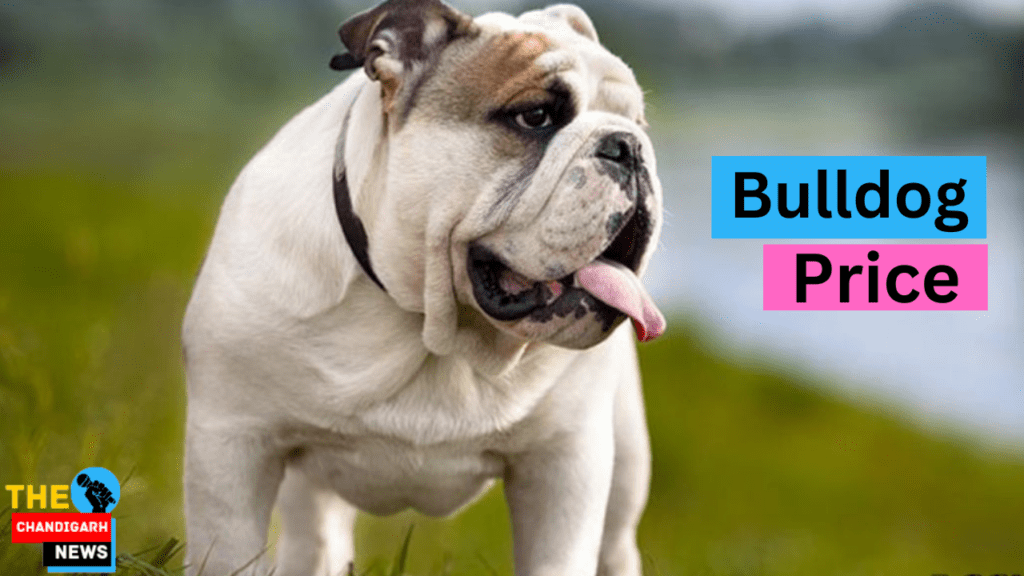 Factors Affecting Bulldog Price in India
Breeder Reputation: The reputation of the breeder plays a significant role in determining the price of Bulldogs. Reputable breeders who prioritize the health and well-being of their dogs may charge a higher price compared to less scrupulous breeders.
Pedigree and Bloodline: Bulldogs with impressive pedigrees and champion bloodlines often command higher prices. These dogs are more likely to exhibit desirable traits and conform to breed standards.
Health and Vaccination: Bulldogs with proper health check-ups, vaccinations, and certifications from veterinarians are likely to cost more. Responsible breeders invest in the health of their puppies, which reflects in the price.
Age of the Bulldog: The age of the Bulldog can impact its price. Puppies are generally more expensive than adult Bulldogs. However, older Bulldogs may be available at a lower cost, making them a viable option for some potential owners.
Coat Color and Markings: Bulldogs come in various coat colors and patterns. Rare or unique color variations may be priced higher due to their demand and exclusivity.
Demand and Availability: The demand for Bulldogs in a particular region and the availability of the breed can influence its price. Areas with fewer Bulldogs available may have higher prices.
Average Bulldog Price in India
The price of Bulldogs in India can vary widely based on the factors mentioned above. On average, a Bulldog puppy from a reputable breeder may cost anywhere from ₹50,000 to ₹150,000 or more. The price can go even higher for Bulldogs with exceptional pedigrees and rare coat colors.
Tips for Responsible Bulldog Ownership
Research the Breed: Before bringing a Bulldog into your home, research the breed thoroughly. Understand their characteristics, temperament, and specific care needs.
Choose a Reputable Breeder: Opt for a breeder with a good reputation and positive reviews. A responsible breeder will prioritize the health and well-being of their dogs.
Prepare for Expenses: Bulldogs may have specific health issues that require veterinary care. Be prepared for potential medical expenses and invest in pet insurance if possible.
Provide Regular Exercise: Bulldogs may have a tendency to gain weight, so regular exercise is crucial to keep them healthy and fit.
Proper Nutrition: Feed your Bulldog a balanced diet to maintain their overall health and prevent obesity.
Socialization and Training: Socialize your Bulldog with other dogs and people from an early age. Enroll in puppy training classes to ensure good behavior and obedience.
Conclusion
Bulldogs are wonderful companions, known for their loyalty and affectionate nature. When considering bringing a Bulldog into your family, be prepared to invest not just financially, but also emotionally and responsibly. A well-cared-for Bulldog can be a cherished member of your family for years to come.
FAQs
Are Bulldogs suitable for apartments? Yes, Bulldogs can adapt well to apartment living. However, regular walks and exercise are essential to keep them healthy and happy.
Do Bulldogs require special grooming? Bulldogs have short coats that require minimal grooming. Regular brushing and cleaning of facial wrinkles are necessary to prevent skin issues.
Are Bulldogs good with children? Yes, Bulldogs are generally good with children and make excellent family pets due to their gentle and friendly nature.
Do Bulldogs snore a lot? Yes, Bulldogs are known for their snoring, which is caused by their short noses and flat faces. It's a common characteristic of the breed.
Do Bulldogs have any specific health concerns? Bulldogs are prone to certain health issues, such as hip dysplasia, respiratory problems, and skin infections. Regular veterinary check-ups are crucial to monitor their health.